Neo for Namibia

Main goals
Neo for Namibia is a Swiss-Namibian Neonatology Collaboration that aims to improve neonatal care at the Rundu State Hospital in the north of Namibia by offering neonatal resuscitation training, implementing basic standard operation procedures (SOPs) and providing teaching for the use of robust, low-cost bubble CPAP devices and monitoring equipment for ill neonates.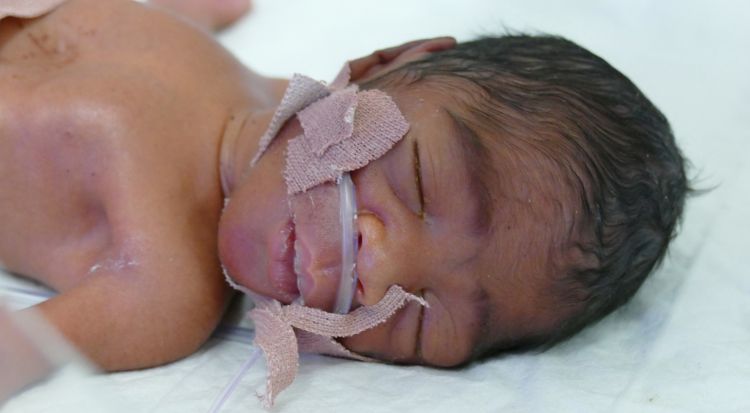 Until June 2017, the only form of respiratory support for neonates with respiratory distress was unblended oxygen therapy administered via face mask or improvised nasal cannula.
---
Brief description of the project
The project is based on observations from two fact-finding missions in 2015 and 2016. At Rundu State Hospital, the care of sick neonates is severely restricted by lack of qualified health care practitioners (both nursing and physician staff), inadequate equipment and unreliable supply chains. In this pilot project, education of local staff and provision of robust equipment for respiratory support and monitoring of ill neonates will be the main priorities.
Educational activities will include neonatal resuscitation training, formal lectures and case discussions of common neonatal disorders. Standard operating procedures (SOPs) will be developed in collaboration with local leaders. New equipment, which has been developed for low resource settings, will be introduced and health care professionals will receive proper training in the use of this equipment.
An attempt will be made to document the impact of these changes by collecting a minimal dataset on all patients admitted to the neonatal ward.
Contact information
Thomas M. Berger, MD
Brambergstrasse 25
6004 Lucerne
Financial support
Private donations.
Website
---